Mosaic Art Studio OTTAWA
115 Bank Street, Suite 23, Ottawa ON K1P 5N5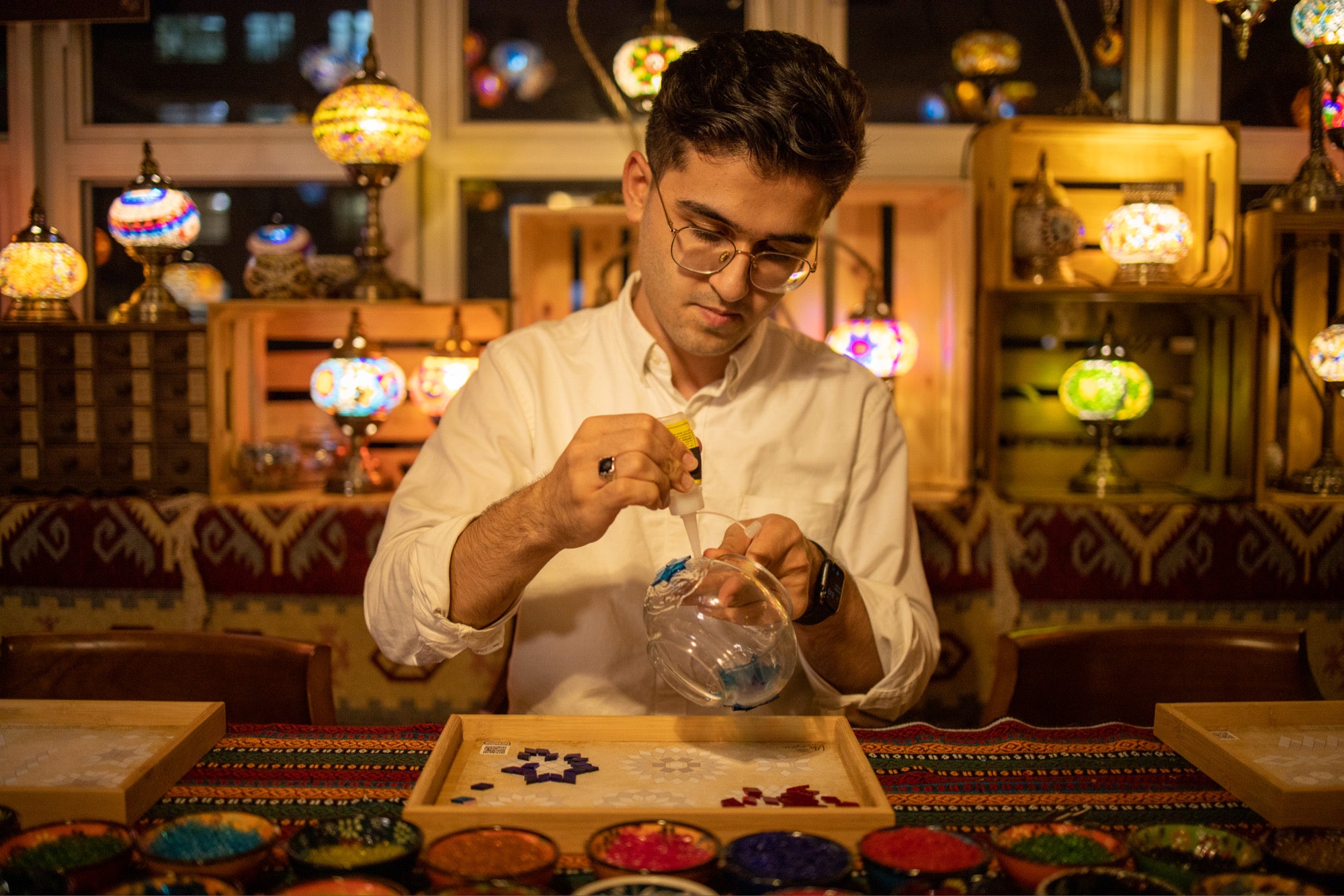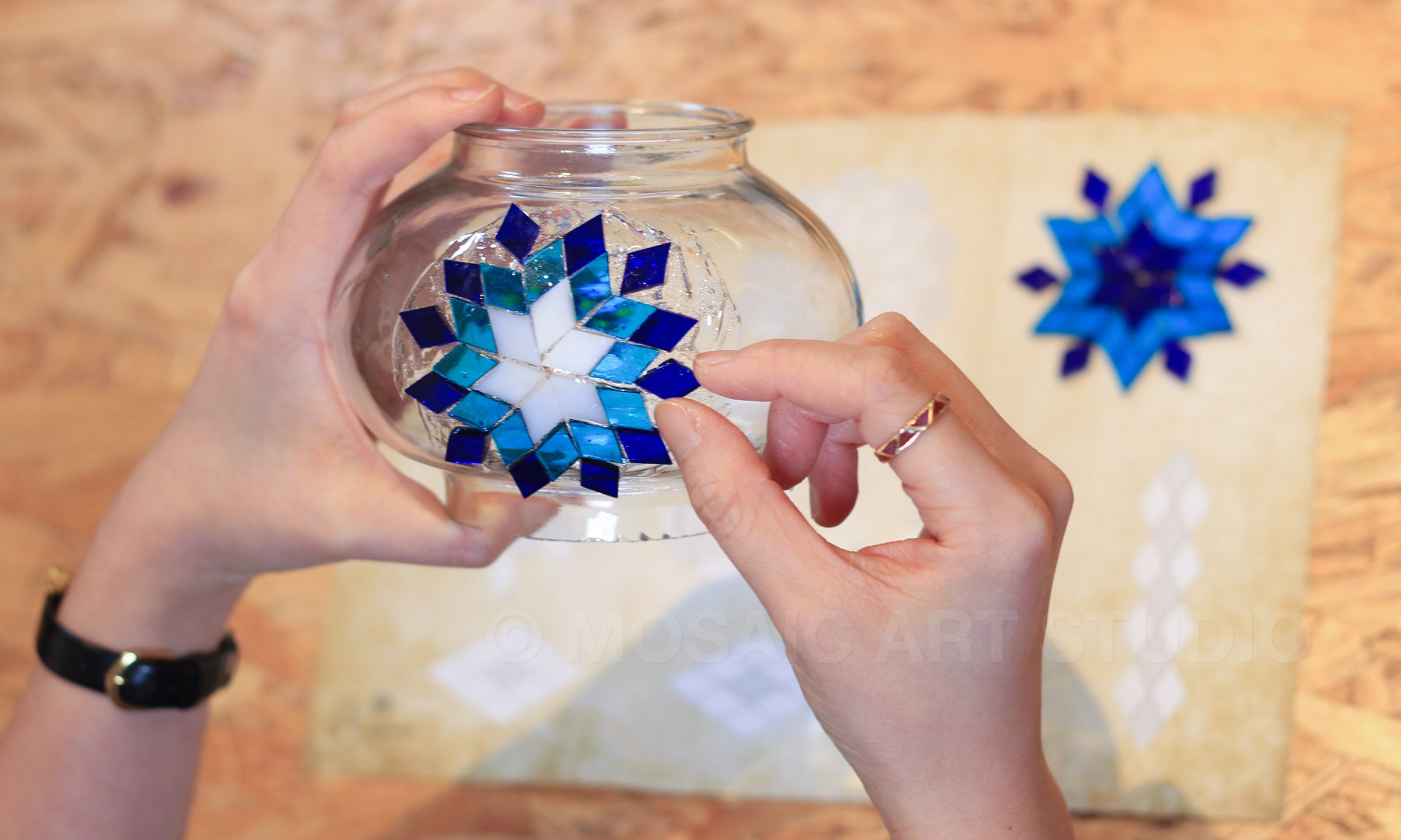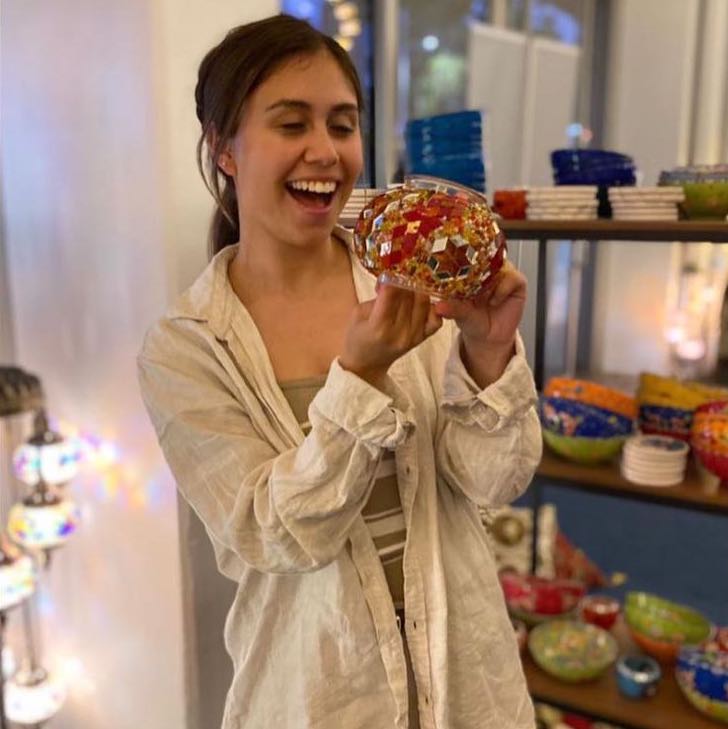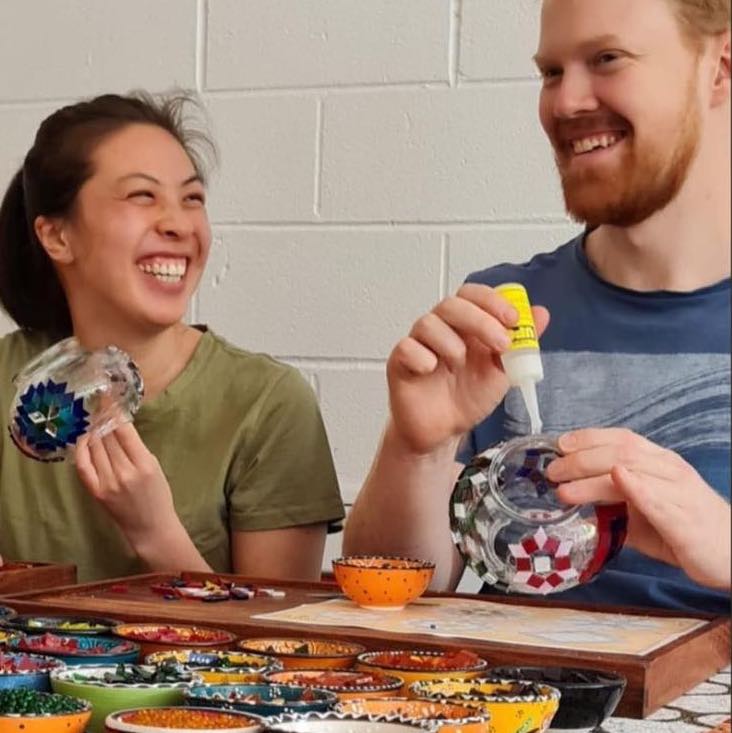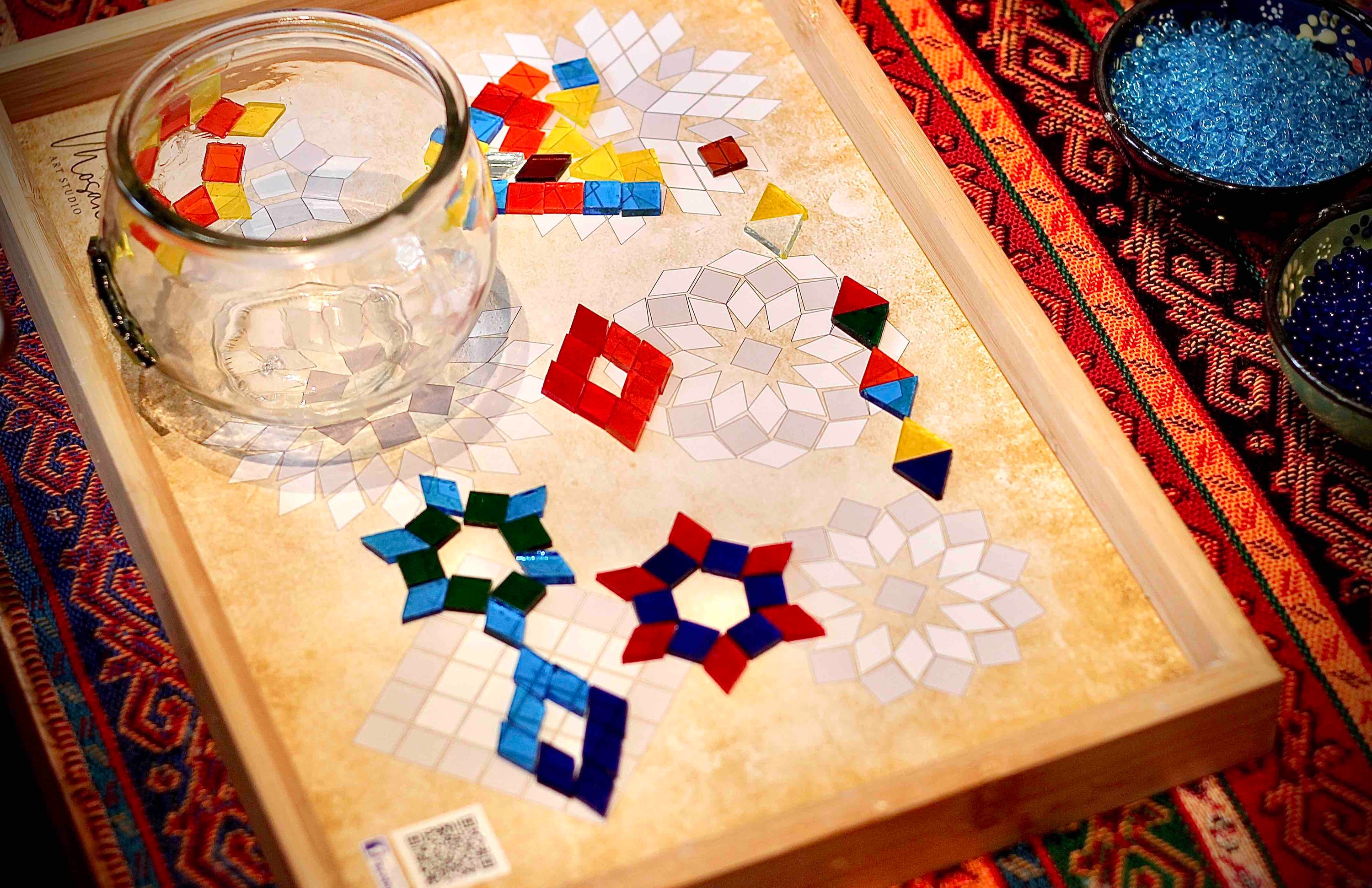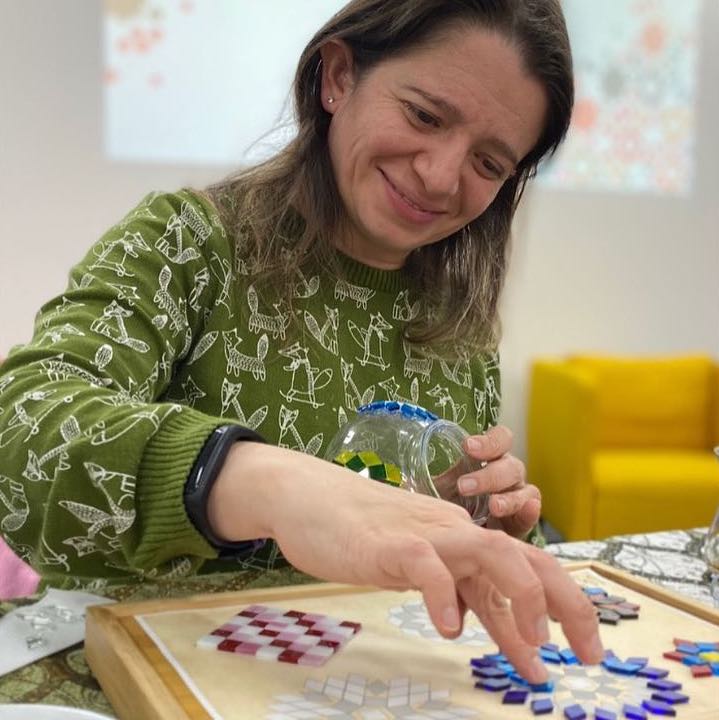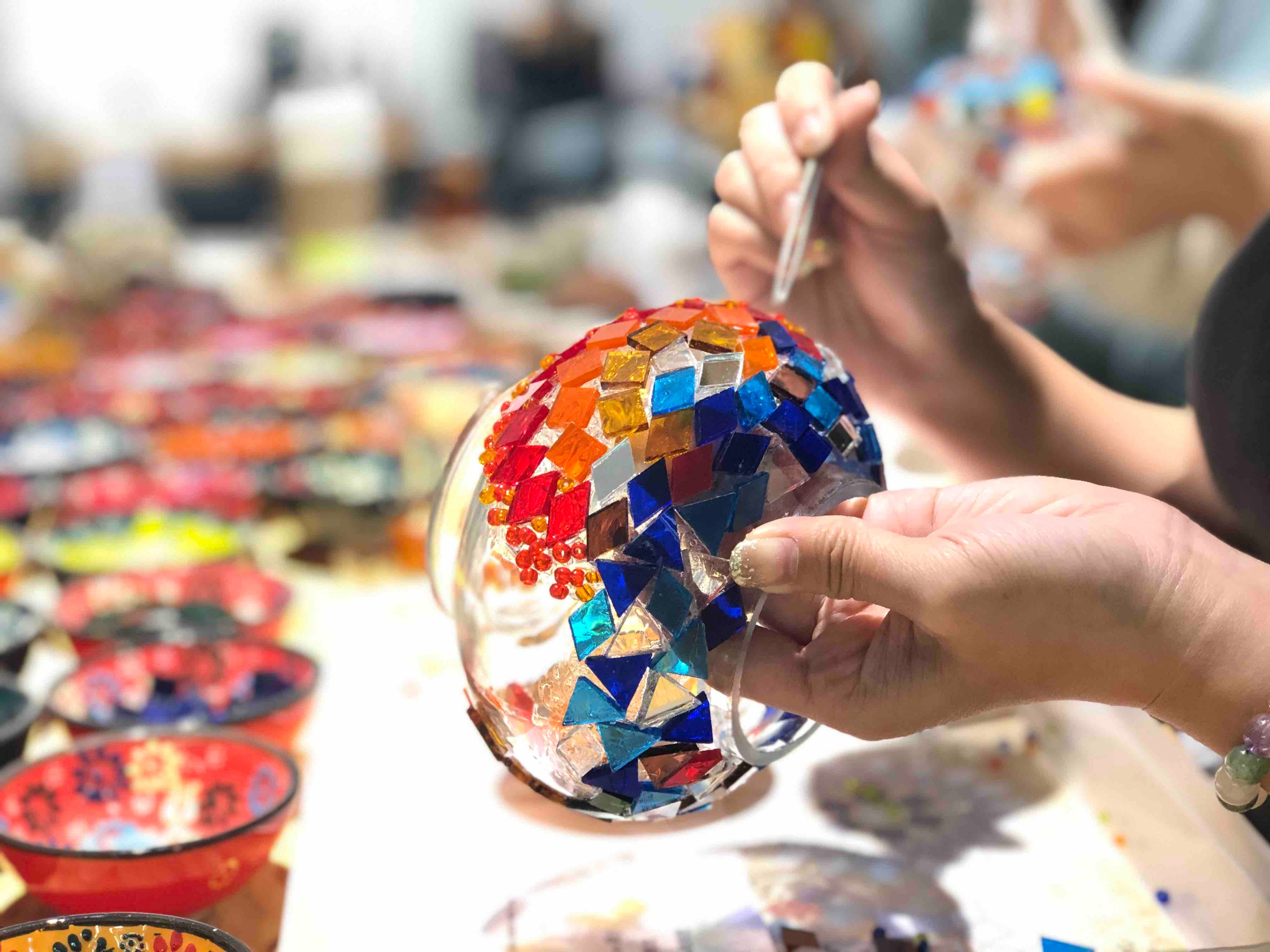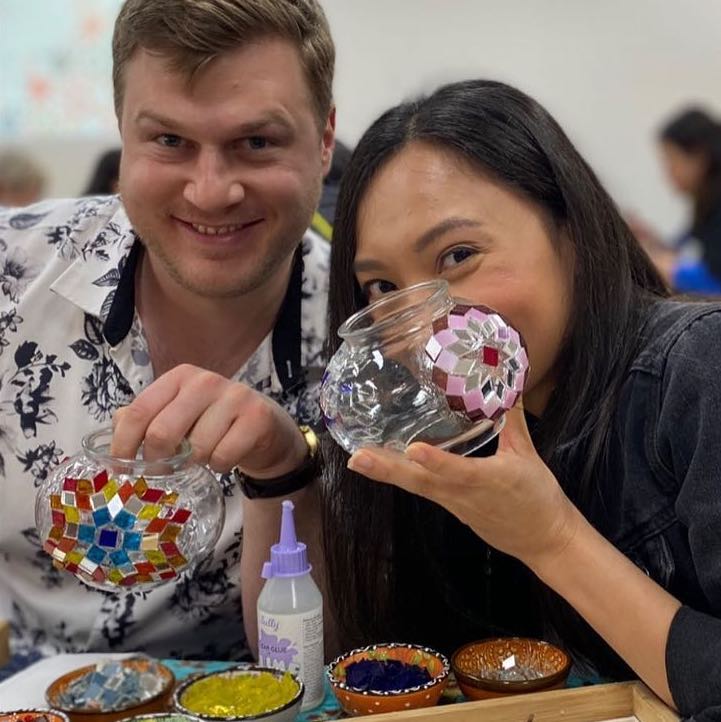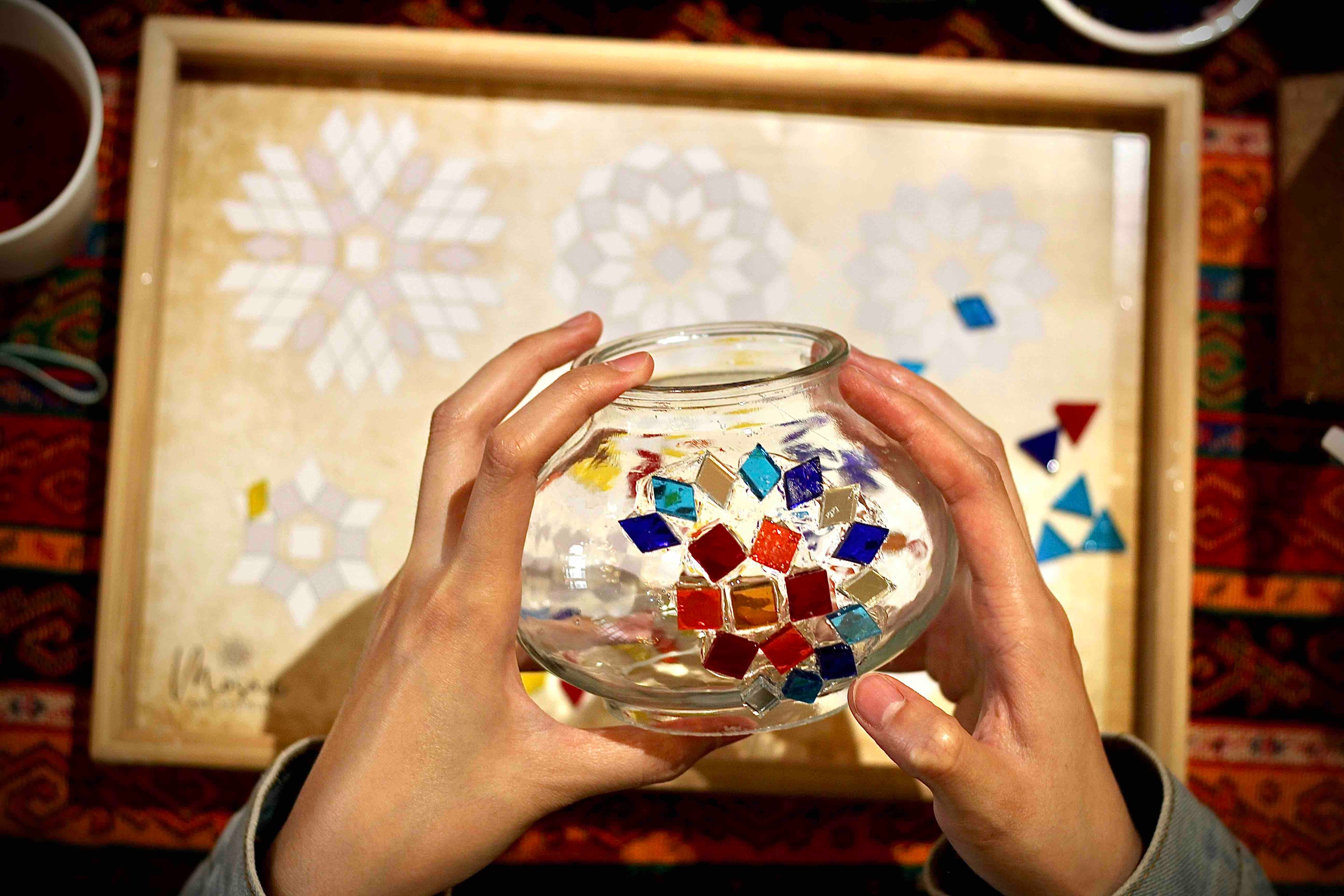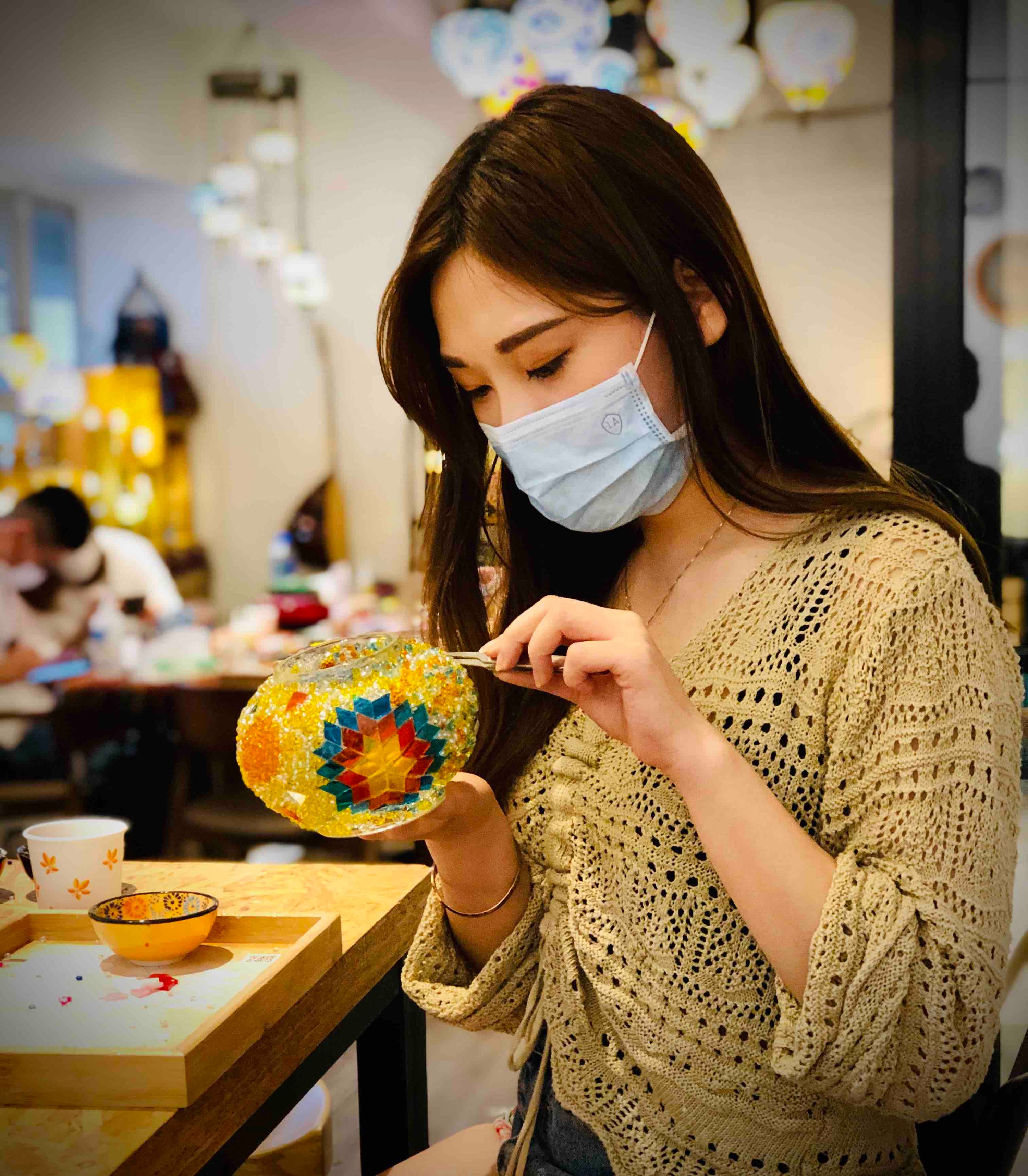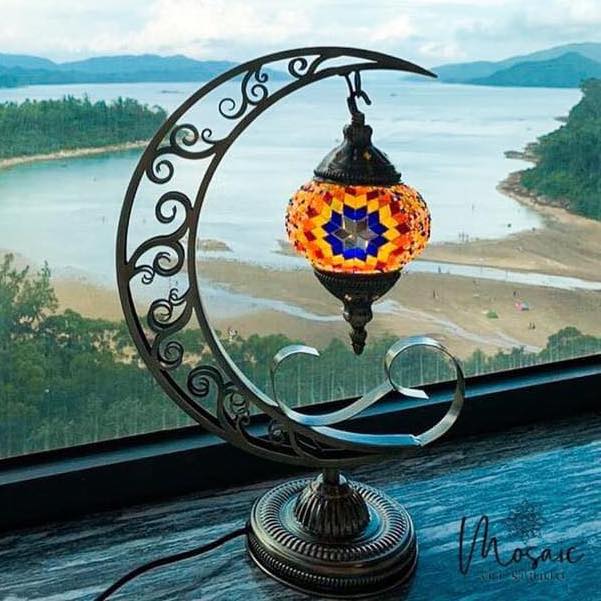 Turkish Mosaic Art DIY Workshop Ottawa
Canada's first workshop to teach the art of traditional Turkish mosaic lamp making
Come and Enjoy making a traditional Turkish mosaic lamp that lighten your room with your family, couples or friends at the workshops that taught by real Turkish and local artisans.
Experience Turkish Culture
Moreover you will have a chance to experience Turkish Culture with decorations , musical instruments and tools to make Turkish Coffee and tea with all the explanations around in our studio.
Hand-cut Mosaics and Beads
Enlighten your nights with the traditional Turkish lamp that you build piece by piece with using any available 12 colors of different shaped hand-cut glasses and beads.
Enjoy Turkish Tea and Delight
You will be leaving all the issues and problems behind once you entered our studio and start making your lamp while listening the selected instrumental Turkish musics, sipping your Turkish Tea and tasting rose delight.
No experience or prior knowledge is required
Create an everlasting gift for your loved ones with your own creativity or with traditional patterns provided while no experience or prior knowledge is required.
About Payment
You can choose to decide the lamp type in the studio or book in advance. If you choose "decide the type on spot" then you may need pay extra for other lamp options. For details, please check with the teacher on the spot.
Extra Person: If more than one person is going to make one artwork only then, you may need to pay for extra persons.
Note:
After you finish your artwork, there is an optional step about plastering the lamp. You can do it by yourself at home or you can pay extra $5 and we will make it for you and you can pick it up in a week. If you choose to do it by yourself, we will be providing the plaster for free and also share a tutorial video link with you.
We recommend plastering as it keeps beads and pieces together and make your lamp more durable.
FAQ
How to make booking for Group or Corporate Workshops?
Can I cancel my booking?
1. If you choose bank transfer and you haven't completed your bank transfer after 48 hours, your booking is automatically canceled.

2. A cancellation must be made a full 120 hours(5 days) prior to the scheduled event start time.
If the guest cancels between 168 to 120 hours(7 days to 5 days) before the event, a maximum of 50% of the booking fee may be collected by the host as administrative fee.
It is non refundable when the cancellation is made less than 120 hours(5 days) before the event.

3. If you pay by credit cards or Paypal, we will void your payment authorisation and no fees will be charged. If you have paid by bank transfer, we will refund to your bank account in 10 working days.

4. To confirm you have received a refund, we suggest you to check your bank statements.

5. Please contact us or your banks if you have encountered any payment issues
Can I reschedule my booking?
A reschedule must be made at least 48 hours prior to the event start time. We will charge $35/per person handling fee for reschedule made within 48 hours before the scheduled event start time. It can be paid by cash during the workshop.
Can I make one lamp with two people?
You can make one lamp with two people, you can chose extra person when you make the booking. We will charge for additional $35 for the second person. It would be the price of "one lamp + $35" in total.
How can I book if I want to make one lamp with two people?
Please choose 1 seat for "application fee" and 1 seat for "extra person". Then add to cart and proceed to checkout.
Do you have a wheelchair-accessible entrance?
Due to restrictions of our building, our venue only has stairs at the entrance. Unfortunately, there is no elevator in the building and we are located at the second floor. Sorry for the inconvenience.